LINK: https://www.cbc.ca/news/world/buffalo-mass-shooting-terrorism-charge-1.6474085
OPINION:
Jason MacKenzie – internetnews.press
Another mass shooting in the United States and again we get the same thing, no new government response.
A failed government from a failed country, the economy is all obsolete products, covid based sales market full of scams and poor quality and now this, years of political talk and "gun control" and things have gone backwards.
What have we learned?
The local police can not control every random shooter, politicians running on the platform have totally failed.
Heading out of the 1980's and 1990's from political leaders in the Ronald Reagan era we never received much from their successors who left us with no housing marked, no new commercial products, failed computers full of spam that have to update everyday, obsolete products and multiple billing across one service – internet.
I mean how many devices do you need a bill for that only use one service anyway?
Total scam.
The last political group and their financial backers just never got it done, no products or customers in business to back their candidate for political change.
In the end it fell to us, University Graduates with no work to fire them.
As you can see that is what happened, the police just can't get there every time people – that was the end of thirty years of politics, now it's finally back to the status quo.
Hopefully in the future new political candidates can run on a platform that is not obsolete so we can have something to buy and vote for with our money, until then we'll just have to spend it on something different.
RELATED: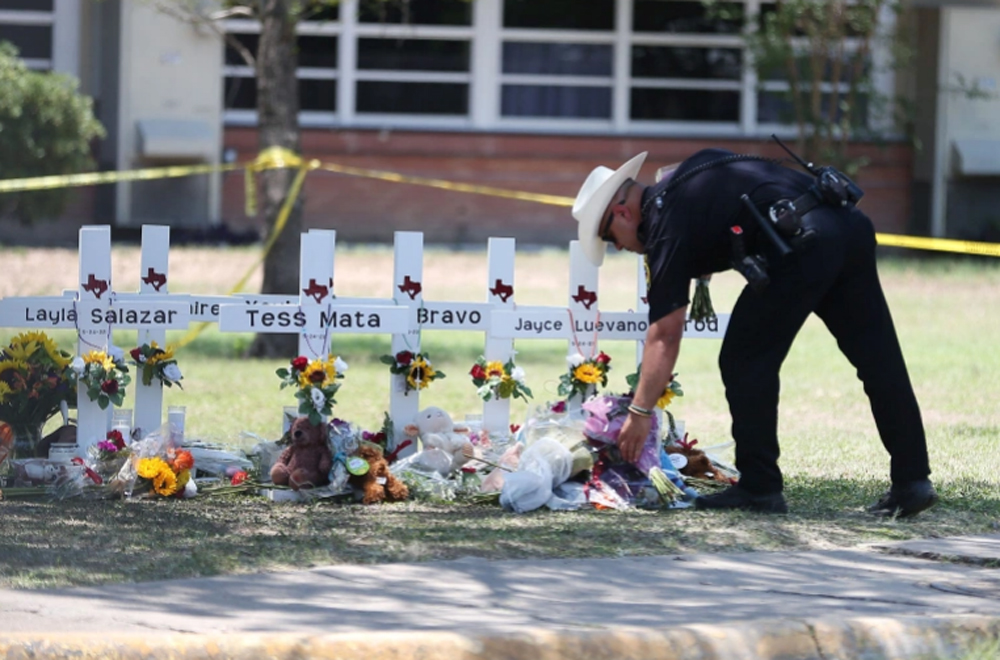 Are Police To Blame For Late Response In School Shooting?
LINK: https://www.aljazeera.com/news/2022/6/1/analysis-police-guns-and-schools-protected-from-lawsuits-over-texas-shooting
Texas shooting: Police, guns and schools protected from lawsuits
While public outrage grows in the United States over a school shooting in Uvalde, Texas that left 21 dead last week, the victims' relatives may never get their day in court against police, school authorities and gunmakers who enjoy special legal immunity that may protect them from being sued, according to attorneys.
As in past school shootings, families of the 19 students and two teachers will likely find that any lawsuits will run into legal challenges that do not exist for shootings in the workplace or other private property.