LINK: https://azdailysun.com/news/local/exploring-the-grand-canyon-from-home/article_8263dc78-712e-57e7-956c-e97b18a9bf87.html
With the Grand Canyon National Park testing the first phases of reopening, access to the vast network of canyon trails and park amenities remain mostly off-limits. But behind the scenes, the folks at the Grand Canyon Conservancy (the official nonprofit partner of the Grand Canyon National Park) have been hard at work thinking up ways to keep the public connected to our state's most prized natural treasure.
"We were looking for things to do during the shutdown—how could we bring the park to them? There were videos and there was web content that we wanted to do, but being a nonprofit it's hard because those things take time and money," Mindy Riesenberg, director of marketing and communications for the Grand Canyon Conservancy, said.
Enter the Arizona Lottery. Originally committed to sponsoring scholarships for the Canyon Field School before it was canceled due to the pandemic, the state lottery stepped up and donated $50,000 to the conservancy to help make its virtual dreams a reality.
As a result of the donation, GCC has been able to launch a 20-episode web series, Grand Canyon Moments, which explores the geology and history of the park, inviting astronomers, tribal elders and other experts to share their expertise in the two- to three-minute vignettes.
"This generous gift from the Arizona Lottery will allow Grand Canyon Conservancy to bring Grand Canyon National Park to those who have been to the park before and are longing for another trip and those who have always wanted to visit," Theresa McMullan, GCC's chief executive officer, said in a press release. "Grand Canyon Moments is a way for us to provide education about the canyon's rich natural and cultural history while the park is closed and will continue to be an educational resource after it reopens ."
Over the past 40 years, the Arizona Lottery has donated more than 4.2 billion dollars toward education, environmental conservation and other public service organizations within the state.
"The Arizona Lottery has been funding efforts to preserve Arizona's unique wildlife and landscapes, through the Heritage Fund, for over a quarter century. There is no landscape more iconic to Arizona than the Grand Canyon," Arizona Lottery Executive Director Gregg Edgar said. "By sponsoring this video series, Arizonans of all ages will learn more about the Grand Canyon, developing within them a deeper appreciation for this natural wonder of the world and a desire to protect it for generations to come."
Grand Canyon Moments features an original score by musicians Alexis Marsh and Samuel Jones. The web series is being produced by Bristlecone Media's Ryan Christensen in collaboration with the conservancy's own Riesenberg.
"I knew Ryan and I knew I could trust him. Since I have a background in documentary film, I'd worked with him on the Grand Canyon In Depth nine-part series and a video about the Desert View Watchtower and the preservation of the murals there," Riesenberg said.
The first three episodes of Grand Canyon Moments have already aired, featuring dark skies with astronomer Tyler Nordgren; Ribbon Falls with Octavius Seowtewa, head medicine man for the Zuni tribe; and an episode on the canyon's many springs with Museum of Northern Arizona curator Dr. Larry Stevens.
"This has been a blessing in disguise for our marketing team," Riesenberg said. "It has really allowed us to show what we can bring to the table. It gave us a chance to do the things we had always wanted to do yet had kept on the back burner."
RELATED: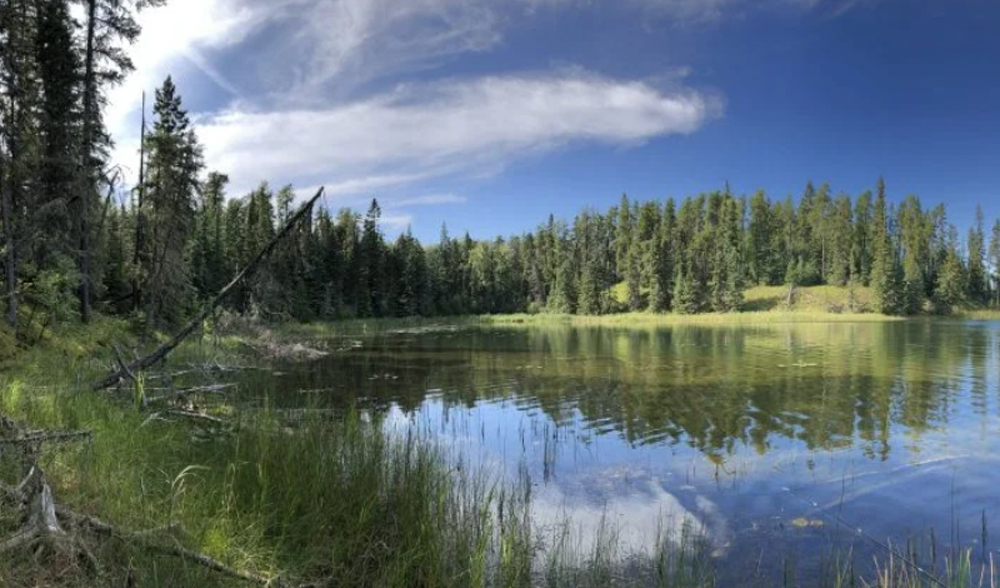 National Parks Reopen, What You Need To Know
LINK: https://globalnews.ca/news/6991886/coronavirus-saskatchewan-national-parks/
The Canadian government has given the green light for national parks to reopen as of June 1.
Restrictions at these sites have been put in place as the country continues to navigate the coronavirus pandemic.
Here is what to expect when visiting national parks in Saskatchewan.
Fort Battleford National Historic Site – Battleford, Sask.
What's open
Visitors will have access to the parking lot, green spaces and the inside of the fort stockade.
What's closed
Historic buildings, the visitor centre, washrooms, and food and water services are closed. Group activities and public events are suspended until further notice.
READ MORE: Camping in Saskatchewan to look different under first phase of reopen plan
What's open
Motorized vehicle access to all park roads (excluding Kingsmere Road past the Hanging Heart Lakes turnoff), park entrance gate kiosks for information only, the small beach house washroom by the community hall, most day-use trails, most day-use areas and beaches, including outhouses, are open.
Non-motorized recreational use on Waskesiu Lake and River, Hanging Heart Lakes, Amiskowan, Shady Lake and Spruce River is also allowed along with recreational boating on Waskesiu Lake and Hanging Heart Lakes. Fishing is available on Waskesiu Lake, Hanging Heart Lakes (second and third lakes only) and Shady Lake.